Fresnel Solar Receiver
Brief Introduction
1. The receiver tube - Himin coated steel tube, delivers superb solar absorptance, and very low thermal emittance. It has a decisive influence on the overall efficiency of the plant. The heat transfer fluid circulating through the tube can be heated up to 300℃.
2. Himin coated steel tube consists of three parts: base material, coating-free area and solar selective absorption coating.
Technical specifications
1.Himin coated steel tube has passed the inspection respectively by China National Solar Energy Center and German Fraunhofer Institute. The solar absorption rate is higher than 95%, while the thermal emittance is lower than 7% at a temperature of 300℃. This absorber tube features an excellent long-term stability and very little decreasing efficiency at medium high air temperatures of 300~350℃.
2. Technical Data
| | |
| --- | --- |
| Diameter | φ25-90mm |
| Operating Temperature | ≤380℃ |
| Solar Absorption (AM1.5) | (95±1)% |
| Thermal Emittance (Room temperature) | (7±2)% |
| Coating Stability in The Air | 350℃,2000hs test, decrease of coating's efficiency ≤2% |
Test Data
Germany Fraunhofer ISC Test Report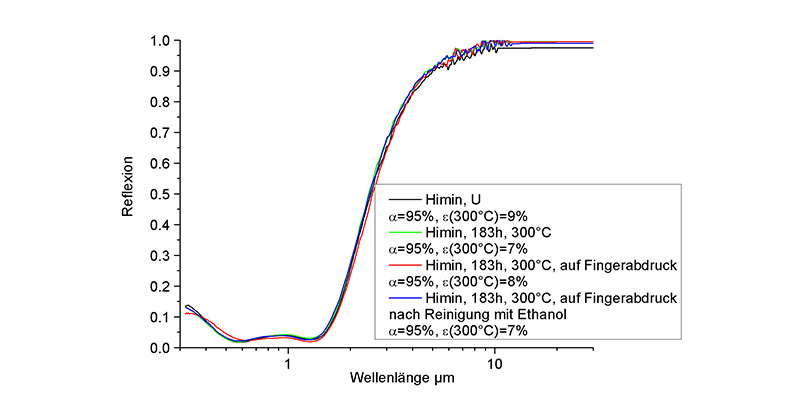 Coating aging testing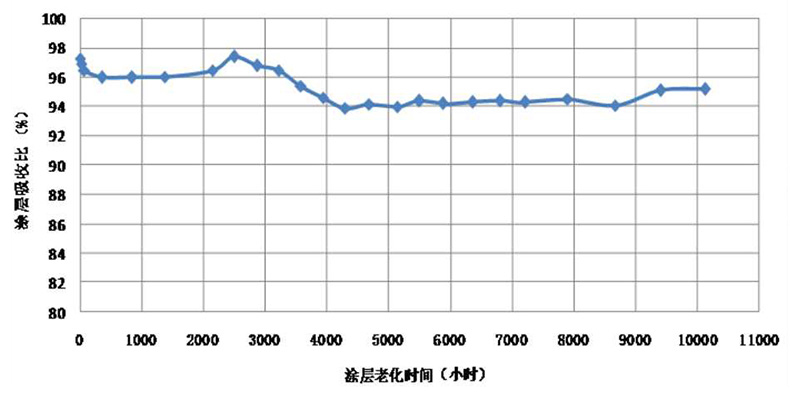 Test Curve of Coating Aging Testing Provided by Himin's Lab
The curve indicates Himin's patented coating proved exceptionally stable during an aging test of 15,0000 hours. In the test, the solar absorption of the absorber test decreased less than 3%, while the thermal emittance increased less than 10%.
Application
1. Industrial heating
2. Solar thermal power generation
3. Steam production, etc.
Project Case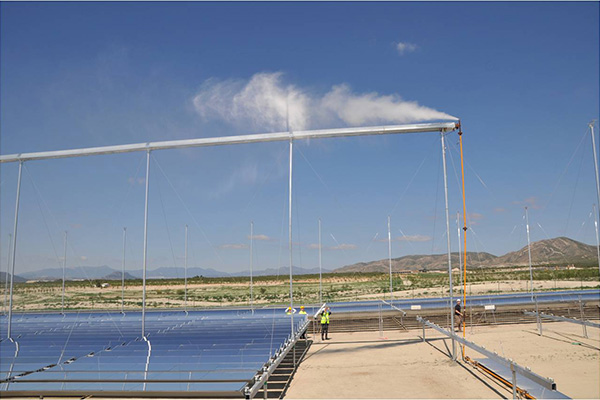 Puerto Errado 1 Solar Thermal Power Plant
In 2008, Himin exported a 1.7Km coated steel absorber tube for a Fresnel power plant PE1 with an installed capacity of 1.4 MW. After more than 10 years of operation, the coated steel tube still features an exceptional performance.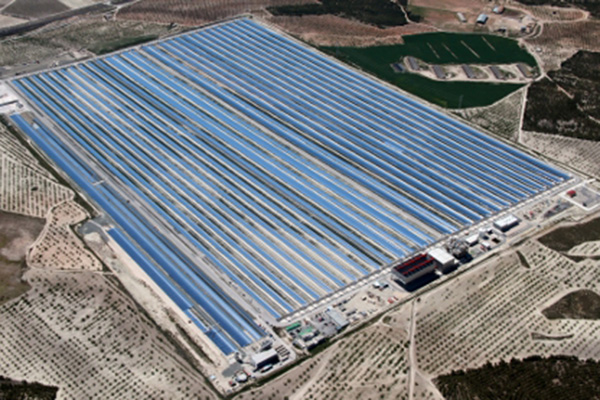 Puerto Errado 2 Solar Thermal Power Plant
In April 2010, Himin supplied a 26Km coated steel absorber tube to a PE2 power plant with an installed capacity of 30 MW.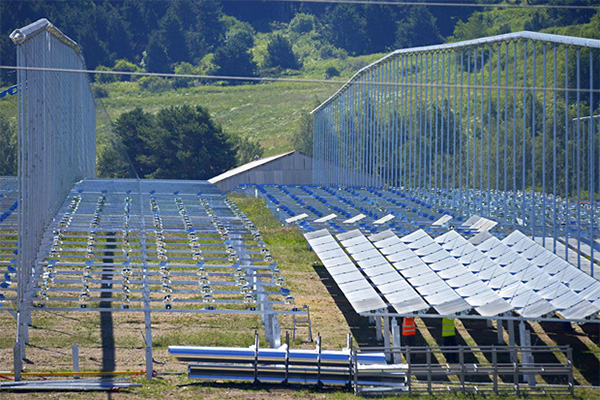 eLLO Solar Thermal Power Plant
In 2016, Himin worked with a French client to establish a solar thermal plant, and provided a 16Km coated steel absorber tube.